About John's IMSecrets
John's IMSecrets was founded in December of 2014, with the purpose of helping entrepreneurs and small business owners learn what they must about inbound marketing. I specialize in content based customer acquisition and relationship programs that emphasize content marketing, social media marketing, and link building.
Here's what I blog about:
Social media marketing (Twitter, Pinterest, and LinkedIn)
Content Marketing
Link building
If you are interested in any of the topics listed, then this blog is right for you.
I know that digital marketing can be overwhelming, however, I provide the best content I can to ensure you only get what's working (I also let you know what is no longer working).
I believe digital marketing to be difficult due to the many options available for marketing and people not sticking to one strategy for long. Take action and follow through till you succeed!
---
---
Who Is Jonathan Nuñez?
Hi, I'm an entrepreneur, inbound marketer, and gamer with a mission to help as many people as possible achieve their dreams by obtaining what they want and deserve.
Let me tell you a little bit more about myself, as I write this I'm 25 years old and have gone through a lot in order to get here.
I've done great and also miserably failed with different projects.
I'm here to tell you about them so that you don't have to go through the same.
Here's How I got Started Working Online
I was first introduced to digital marketing through an email that I received five times a week. I kept getting information about something that really caught my attention ''making money online''.
Now, at this point, all I used the internet for was either playing games or just browsing in general for any information that I needed on any subject matter.​
The email said a few things that really caught my attention like, "start your own online business" and "anyone can do it" he kept emailing me about this subject and showing me how it was done through a series of webinars.
Simple, I thought, that is until you try it as an uneducated marketer.
I lost more money than I made trying this, but this can be quite normal for the beginner.
I accepted the fact that I had lost money but vowed to continue looking for something that I could do.
So, being curious about money making on the internet I decided to investigate further and really pay attention to what the experts were doing.
I came across many money making opportunities that promise this, that and the other, which I am sure a lot of you have seen yourselves.
Anyway, after a while I was sent an offer about an email marketing e-course, the sender was the same person that originally talked to me about starting my own online business with email marketing, his name was Anik Singal.
In case you don't know who he is, he is an entrepreneur that teaches people how to earn money online with email marketing, he's been in the industry for over 10 years and has a very good reputation.
Anyway, I got the email and I thought I could try out and see what happened, the e-course was $300 and me being a college student this was a lot of money, but, I had made the decision to try it and start my own business.
It turns out it was the best thing I could have done, it opened the doors to a whole new world to me and it completely changed my life and my view of the world.
I learned about self-development, what I needed to start my email marketing business and how to get started. The best investment of my life.
After starting a venture into internet marketing for the first time, you will find yourself seemingly lost in a world of information.
There is so much to learn and so many ways to learn it, sometimes you'll feel lost like there is no point in continuing but, don't despair, take your time and relax, watch a movie, exercise and surround yourself with the people that love you.
Be with your family and try again.
Success comes in many ways but, it is never all up, it is like a roller coaster it has ups and downs so be patient and enjoy the ride.
It takes a lot of time to learn what you need to know about internet marketing and I don't think that there are any real secrets, just techniques.
On the internet, there are thousands of people trying to make money and they are all either making new products or looking for products to help themselves financially.
There are endless programs, e-Books, and ideas available that try to help you succeed in whatever money making business you are involved in.
I am not trying to promote anything here, I am just trying to say that when you go into digital marketing, take your time, read, learn, test, re-read, learn again, and test again untill you succeed.
Nothing is right if it's not right for you.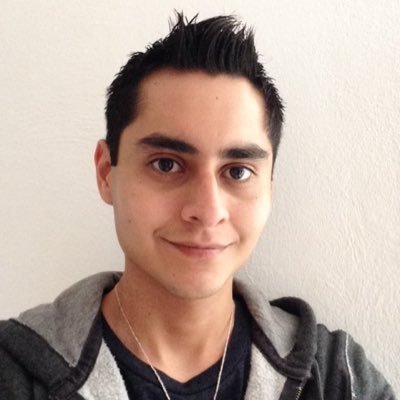 Jonathan Nuñez
Founder, John's IMSecrets
If you don't fully understand something, keep asking questions until you do understand it or don't do it.
There is no easy answer for the beginner, it is just a matter of finding out what is right for you. I just hope that anybody who tries internet marketing for the first time takes my advice on board and succeeds.