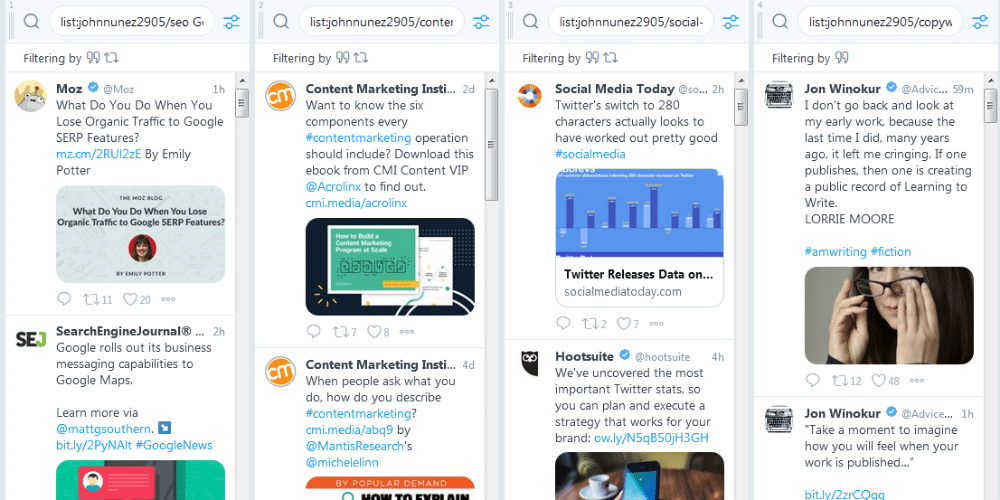 How to use Twitter lists for business (The Ultimate Guide)
When Twitter added lists to their website I felt truly happy, but I quickly realized there was a huge problem with them and Twitter hasn't done anything to fix it.

What's the problem you ask?

Well, as they are now, you can add people to your lists and keep up with whatever they are tweeting.

That's a good thing because they help us keep up with whatever people in our lists are tweeting, but at the same time, it's a huge problem.
I don't know about you but I don't care about what people had for dinner… I want to be able to find the content I want when I want it.

If you feel the same way, then you'll love what I'm about to teach you. You are going to learn how to search for specific content sent from people on your list, how to find content that has a minimum level of engagement and much more.

Let's get started.
Continue reading